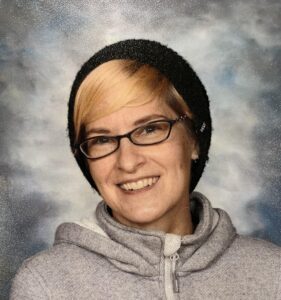 Phone

303-823-6631 ext. 45617

Email

Department

MS: Special Education and Student Support

Bio

I have had the privilege to be a part of this amazing Lyons academic community since 2012 and have been teaching since 1999. I teach small group reading and math classes as well as academic support classes for middle school students that receive special education services.  Living and working in Lyons is quite special because the bonds that are formed with my students and their families often stretch far beyond the school's classroom walls.  This community connectedness within the school and within the town of Lyons is what I love most about being a teacher at Lyons M/S. Fun fact: I am a collector of many things, some of which include premium playing card decks, vinyl toys, antique toys, antique school supplies, all things Sanrio, stickers, and natural curiosities that I have found along the way.  Also, I almost always have a deck of cards in my hands.